Easily generate barcodes with TEKLYNX barcode generator software
If you need to generate a barcode for your product label, shipping label, shelf label, or any other type of label, barcode generator software makes creating accurate barcodes easy and efficient. TEKLYNX barcode generator software includes over 100 barcode symbologies, so you will be sure to find the type of barcode you need.
If you use graphic design software products such as Adobe Illustrator, InDesign, or Photoshop to design your labels but you still need to create a barcode for that label, use TEKLYNX barcode generator software. Just import your exported Adobe label file into TEKLYNX software for variable data. Choose from over 100+ barcode symbologies, connect to variable data sources, use GS1 wizards, and more in TEKLYNX barcode label design software, while still utilizing Adobe software to design your label. The barcode generator wizard inside TEKLYNX software walks you through the barcode creation process, ensuring your final product is accurate. 
Barcode objects can be populated with fixed data, typed into the wizard, or, if you need several different barcodes, choose a variable data source, such as a Counter, Date, or When Printed field.
Watch this short video on how to generate a barcode using barcode generator software:
How to Generate a Barcode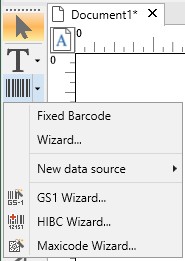 What about generating complex barcodes, like GS1, HIBC, and Maxicode?
TEKLYNX barcode generator software makes generating GS1, HIBCC, and Maxicode barcodes simple with dedicated wizards for these specialized barcodes.
The GS1 barcode generator wizard in LABELVIEW and CODESOFT makes it easier than ever to create and edit GS1 barcodes.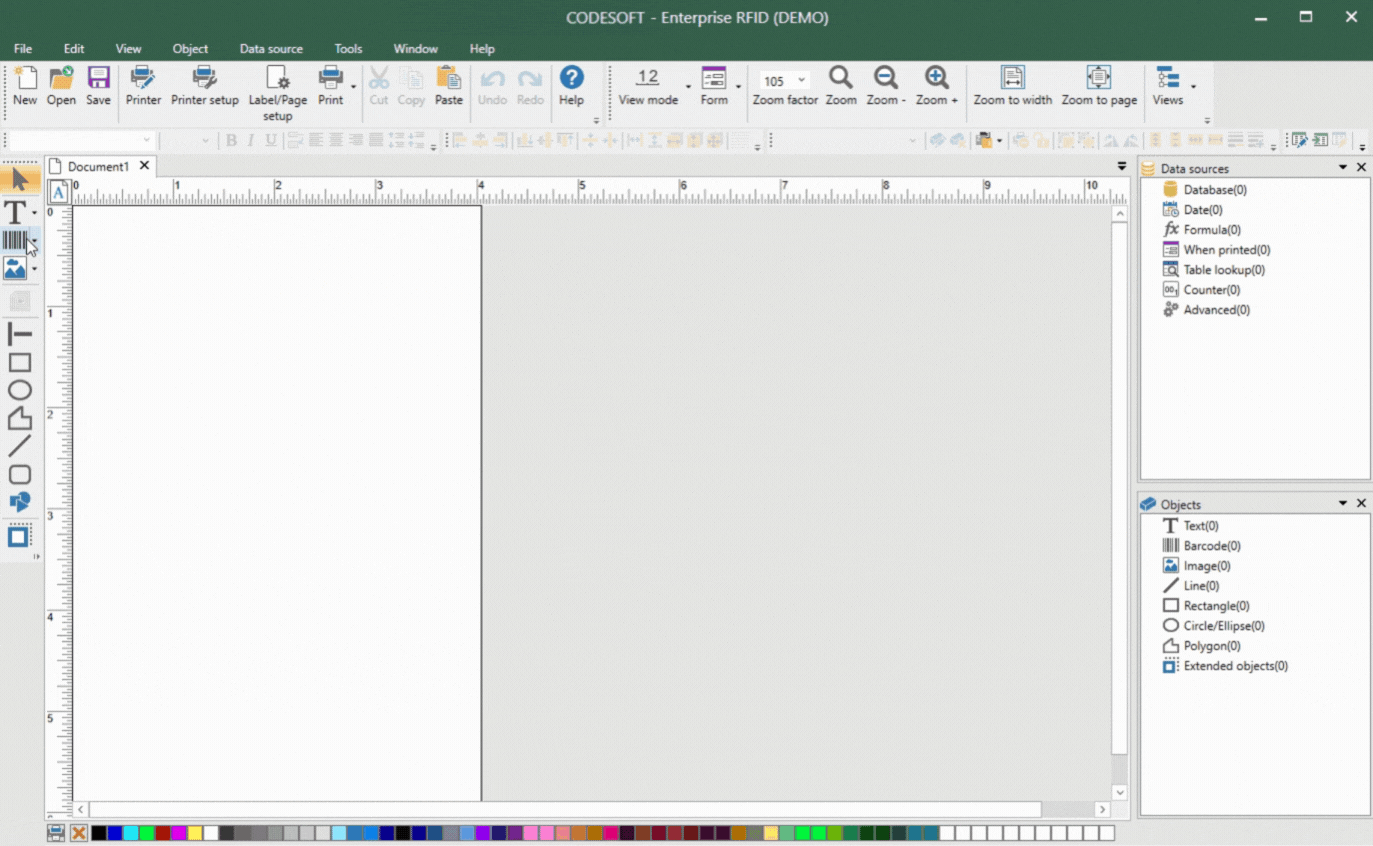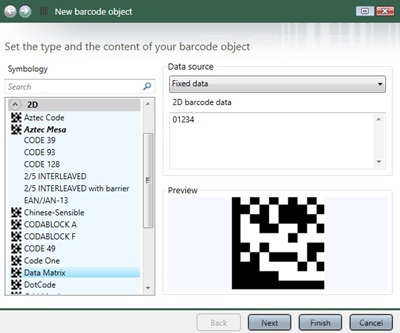 Can I generate 2D barcodes?
Yes! Several 2D barcode symbologies are available in TEKLYNX barcode generator software, including QR code, Data Matrix, and Maxicode. 2D barcodes can be generated just like 1D barcodes. 2D barcodes are ideal when you need to encode a lot of data, because they can hold thousands of characters in a small space.
TEKLYNX barcode generator software can even create composite barcodes, which contain both a 1D and 2D barcode element. A common composite barcode is the GS1 DataBar Expanded barcode. This symbology, along with many other composite barcode symbologies, is available in TEKLYNX barcode generator software.
What are the benefits of using barcode generator software?
With some online barcode generators, you can only generate one barcode at a time with fixed data. Then, you have to save each barcode and import it into a printing program. Barcode generator software offers so much more than simple barcode generation.
Barcode generator software reduces labeling errors by allowing you to connect your barcode to a data source, such as a Counter, Date, or When Printed field.
Minimize errors further by connecting a database to your barcode generator software, and choosing a column of data with which to populate your barcode.
Ultimately, your barcode needs to be printed and scanned. Barcode generator software, like TEKLYNX CODESOFT, uses native printer drivers to ensure what you see on screen is exactly what is printed on the label.
If multiple users at your company need to print barcodes, you can select network licensing for your barcode generator software, enabling multiple users to access the software.
Barcode generator software is more secure. By using variable data sources, like Counters, Dates, and When Printed fields, you can minimize the risk of printing a barcode with a typo.
Download barcode generator software
Try TEKLYNX barcode generator software for yourself. Get a free 30-day trial of CODESOFT and start generating barcodes! If you have questions along the way, your free 30-day trial is fully supported by TEKLYNX' award-winning customer support team.