GS1 Barcode Generator Creates Compliant GS1 Barcodes for You
BY: TRAVIS WAYNE / DATE: 07/30/2019 / TOPICS: MANUFACTURING, SHIPPING & RECEIVING, AUTOMOTIVE, CHEMICAL, HEALTHCARE, MEDICAL DEVICE, RETAIL, WAREHOUSING & DISTRIBUTION, PHARMACEUTICAL, LABEL DESIGN, REGULATORY COMPLIANCE
Imagine hand drawing floor plans for the Empire State Building before AutoCAD was developed; if you made a mistake, you often had to start from scratch, the process took forever, and the risk for errors was high. Now imagine this process but with your barcode labeling software. Without a simple edit feature for your GS1 barcodes, every time you need to make a revision to your GS1 barcode, you have to rebuild your barcode. Not only does this waste a lot of time when creating the barcodes, the manual edit process can put your system at risk for errors.
Eliminating the opportunity for mistakes and staying compliant with GS1 standards is so much easier with enhancements to our GS1 barcode generator in TEKLYNX label design software products, and you can try it for free for 30 days.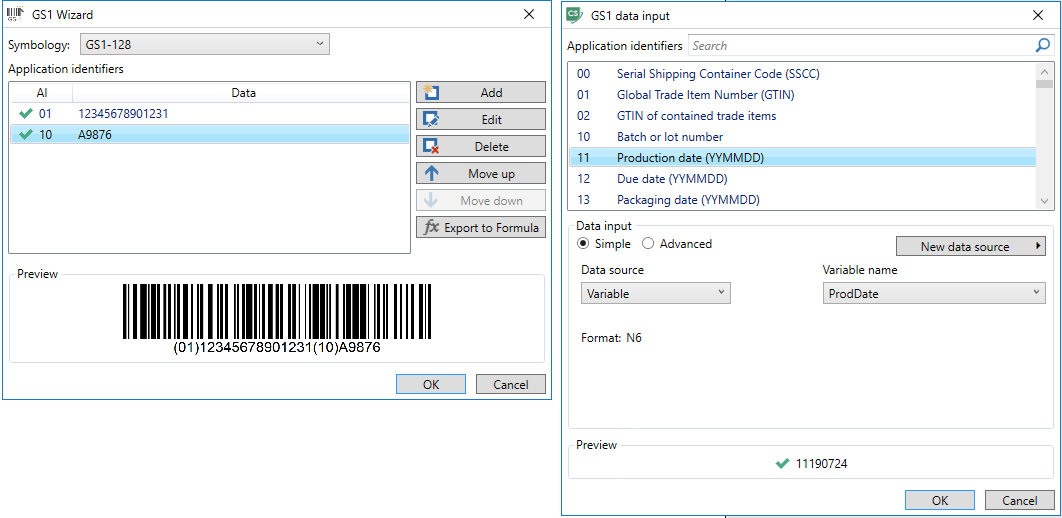 GS1 is dedicated to the design and implementation of global standards, the most widely used standard system in the world. TEKLYNX is a proud GS1 solution partner to ensure that our software matches seamlessly with GS1 barcode regulations and that each customer is up to date and compliant with GS1 standards so you can barcode better.
GS1 continually releases new regulations to barcode standard systems and updates their list of application identifiers, otherwise known as AIs, in order to stay up to date with new technology and advancements. These application identifiers create visibility into product information through a barcode, helping companies track and trace an item's lifecycle every step of the supply chain. For this process to run smoothly and efficiently, it's crucial for companies in every industry to be up to date and remain compliant with industry standards.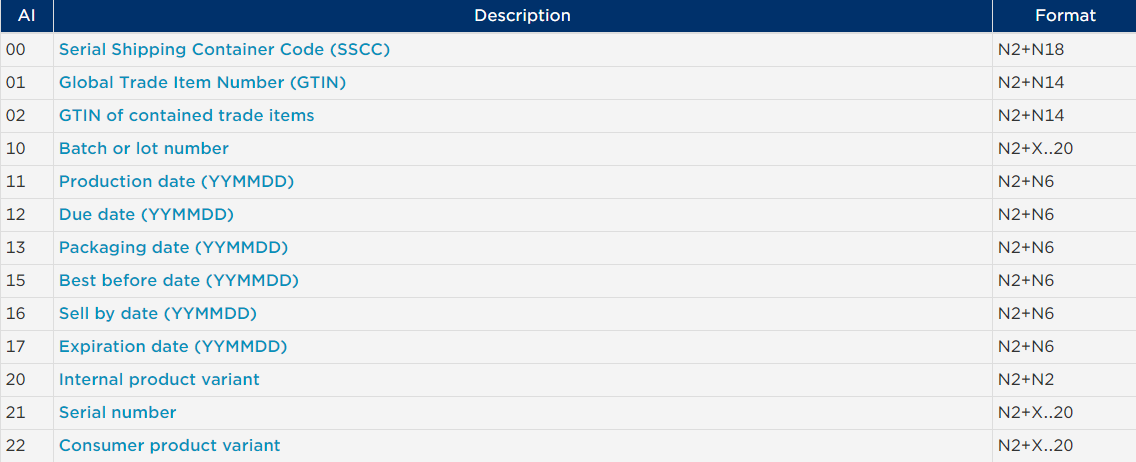 One of the biggest advantages of TEKLYNX label design software products is the enhanced user experience when creating and updating GS1 barcodes. With our enhanced GS1 barcode wizard and simplified interface, generating and updating your GS1 barcodes is easier than ever before. Learn how to create GS1 barcodes in CODESOFT and LABELVIEW in our 45-minute webinar recording.
Need assistance along the way? TEKLYNX helps you barcode better by offering a variety of support options for any question, comment, or general help with generating a GS1 barcode.
About Travis
Travis Wayne is the Product Manager at TEKLYNX. Travis applies his 20+ years of IT and health sciences experience to empower businesses to streamline operations and barcode better by applying software and technology. He works to continually improve TEKLYNX' strategic planning, product and project management principles, and cross-functional communications. When not working, he enjoys many outdoor activities with his wife and two children.
Subscribe to The Human Readable blog