On-Demand Color Labeling Explained
BY: NICK RECHT / DATE: 08/07/2019 / TOPICS: MANUFACTURING, SHIPPING & RECEIVING, AUTOMOTIVE, CHEMICAL, HEALTHCARE, MEDICAL DEVICE, WAREHOUSING & DISTRIBUTION, PHARMACEUTICAL, CANNABIS, FOOD & BEVERAGE, LABEL DESIGN, REGULATORY COMPLIANCE, COLOR LABELING
Imagine a world without color - pretty boring, right?
Now think of how important color is in different aspects of your life. Marketing research indicates that over 80% of visual information is related to color. Incorporating color onto your barcode labels offers the ability to create a visually appealing design that is also highly functional, providing operational benefits while also conveying information such as:
Branding
Marketing and promotions
Product identification
Start designing and printing on-demand color labels today with a free 30-day trial of TEKLYNX barcode label design software solutions. Unsure which solution is right for you? Get a quick product recommendation with our interactive product selector tool.

Color labels can help provide additional levels of communication by enabling the addition of bold safety warnings to catch attention and drawing the eye to critical information. An increase in industry standards and government regulations that specifically require the use of color has made this issue more prominent for many manufacturers. Global Harmonized System of Classification and Labeling of Chemicals Regulation (GHS), cannabis labeling, and the US Food Allergen Labeling & Consumer Protection Act (FALCPA) are just some of the regulations that have color labeling requirements.
Required or by choice, color labeling increases safety and efficiency. Using color as part of your identification process helps make items in a warehouse easily recognizable by the human eye, resulting in quick object recognition. It can also assign meaning to products, like how red is reserved for danger signs and labels. This color signifies a hazardous situation, alerts people they need to stop, or mark off restricted areas.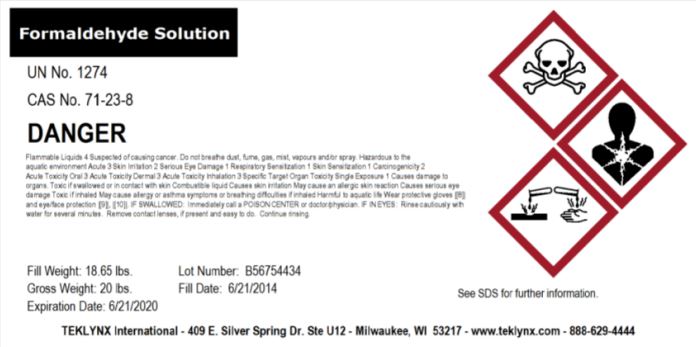 On-demand color labeling allows designers to create a smart label template that incorporates variable data and images, so you can design and print labels as you need them. This eliminates the risk of errors due to print misalignment that happens when you use pre-printed stock. In-house and on-demand labeling eliminates inventory of pre-printed label stock and associated label waste due to misprints, which can result in total label cost reduction. Epson's line of ColorWorks label printers work seamlessly with TEKLYNX native printer drivers that enables true WYSIWYG (What You See Is What You Get) on-demand color label printing.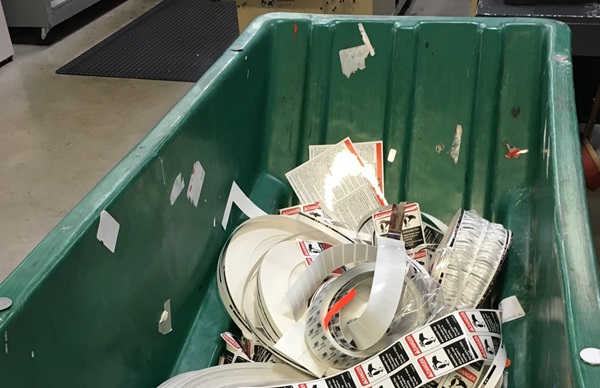 On-Demand Color Labeling:
Speeds up design and print processes
Allows you to eliminate outsourcing
Saves money
Gives you full control of your labeling environment
Guarantees current, accurate data on your labels
Maintains brand consistency
Creates eye-catching & attractive labels
Preserves your sanity!
Knowing these will aid in choosing the right tools for the job! Interested in learning more about the benefits of on-demand color label printing?
About Nick
Nick Recht is the Sales Manager for the Americas region at TEKLYNX RFID and barcode label solution provider. He leverages his passion for using technology to add value to businesses and his 14 years of AIDC experience to help organizations of all sizes barcode better. When he is not working, he is driving one of his daughters to a practice of some sort or doing a project around the house.
Subscribe to The Human Readable blog