The Basics of IQ OQ PQ and Its Role in Labeling System Validation for Highly Regulated Industries
BY: NICK RECHT / DATE: 03/08/2022 / TOPICS: HEALTHCARE, MEDICAL DEVICE, PHARMACEUTICAL, REGULATORY COMPLIANCE
Quality assurance (QA) is critical in manufacturing to ensure safety for employees and consumers of the product being manufactured.
In highly-regulated industries like medical device manufacturing, pharmaceuticals, and life sciences, regulatory authorities like the United States Food & Drug Administration (FDA) and the European Union (EU) have guidelines related to process validation to confirm a company's processes will result in reliable outputs and meet all necessary quality standards.
Learn about TEKLYNX Validation Accelerator Pack
Process validation involves meticulous attention to detail and documentation for every step in the process of manufacturing as proof that those steps have been tested and validated to ensure quality outputs. This includes the process of manufacturing a product, like a medical device, as well as processes related to software systems like barcode label design and printing.
This is done through protocol test scripts for software validation through Installation Qualification (IQ), Operational Qualification (OQ), and Performance Qualification (PQ) protocols. Read this blog to get answers to the most common questions on the role of IQ OQ PQ in labeling system verification and validation.
What is IQ OQ PQ for labeling system validation?
The purpose of process validation for labeling systems is to establish documented evidence that the software is correctly installed, operates according to requirements, and performs safely. It also demonstrates that the manufacturing process, under normal operating conditions, will consistently produce conforming products and outputs.
IQ, OQ, and PQ are sequential activities that manufacturers need to carry out to validate their manufacturing processes.
In each phase of the validation process, documents are compiled with detailed results of each qualification test.
Installation Qualification (IQ) is the first step in the validation process. In this phase, you verify that the manufacturing equipment, in this case your barcode labeling software, meets the design specifications and has been correctly installed and configured according to requirements. IQ will include acceptance testing on items such as: admin rights and user management, OS, disk space, license configuration, and more.
Operational Qualification (OQ) is the second step in the validation process. In this phase, you verify that the labeling software operates according to requirements defined in the IQ phase. You need to carry out tests for each software feature to validate that every part of the labeling system operates as intended at pre-set thresholds.
Performance Qualification (PQ) is the third and last step in the validation process. In this phase, you verify performance stability by running the system several times under normal operating conditions to challenge its functionality and quality output. This will demonstrate if the labeling system and process produces outputs that conform to its requirements. Your process performance qualification protocol will feature verification and documentation that all equipment is working within the accepted range under real conditions.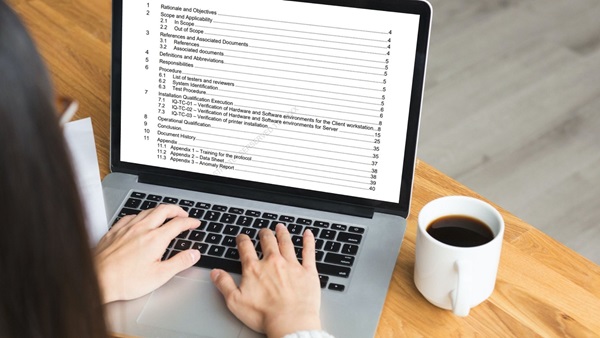 Which companies need to be validated and why?
Validation requirements are most common in highly regulated industries where quality and safety standards, if not being met, could result in serious injuries or death. The most common industries where life is at stake, and where validation is required, are:
These industries face many labeling regulations that have been established to help protect safety. Each of the regulations outlined below have processes and steps that need to be outlined and included with labeling system validation as part of IQ, OQ, and PQ:
Features and processes within the labeling system must be defined, tested, and have a "pass" status to validate compliance with these requirements.
What are the benefits of labeling system validation?
Software validation helps to ensure business continuity. It is a critical tool used to assure the quality of device software and software automated operations such as labeling. Software validation can increase the usability and reliability of the device and label, resulting in decreased failure rates, fewer recalls and corrective actions, less risk to patients and users, and reduced liability to device manufacturers.
Labeling system validation also forces the requirement of having documented process and procedures which can be used as a guide for ease of training as well as a reference tool for help in disaster recovery, if ever needed.
Who is typically involved in labeling software validation and inspections?
Persons subject to the medical device quality system regulation may include:
Persons responsible for the design, development, or production of medical device software
Persons responsible for the design, development, production, or procurement of automated tools used for the design, development, or manufacture of medical devices or software tools used to implement the quality system itself, such as labeling software
FDA Investigators
FDA Compliance Officers
FDA Scientific Reviewers
When should you perform IQ OQ PQ testing and validation on your labeling system?
Manufacturers in highly regulated industries are often required to face (and perform) validation every three years. There are also a variety of events that may occur externally or internally that require validation documentation to be updated and/or inspected. Some examples of "events" that may trigger the need to perform IQ OQ PQ testing and validation include:
New implementations of software or hardware.
New products (and/or product lines) being introduced into the manufacturing process.
When upgrading software or hardware. New versions may have new features, new processes, and require updated documentation to account for those updates in processes and procedures. Software validation can reduce long-term costs by making it easier and less costly to reliably modify software and revalidate software changes. An established comprehensive software validation process helps to reduce the long-term cost of software by reducing the cost of validation for each subsequent release of the software.
New locations being added.
Acquisitions or mergers where software, processes, and product lines are being merged, altered, or added.
New regulations or standards influence what is expected within processes and outputs.
Due to the complexity of software, a seemingly small local change may have a significant global system impact. When any change (even a small change) is made to the software, the validation status of the software needs to be re-established. Whenever software is changed, a validation analysis should be conducted not just for validation of the individual change, but also to determine the extent and impact of that change on the entire software system.
Based on this analysis, you should then conduct an appropriate level of software regression testing to show that unchanged but vulnerable portions of the system have not been adversely affected.
Validation and proof of quality outputs with safe processes is required to pass the audit and avoid risk of fines or, worst-case, production shutdowns.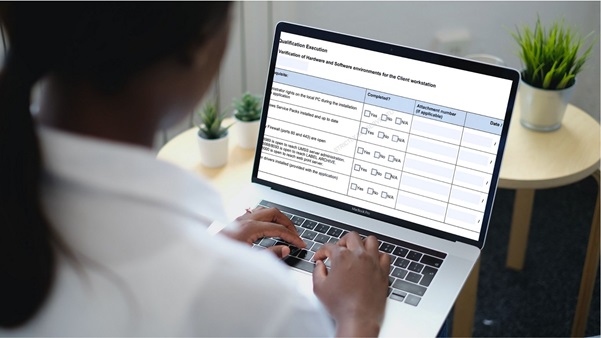 What should you expect during an FDA inspection?
An inspection of your operation may be completed by the FDA for a variety of reasons, such as a routinely scheduled inspection or in response to a reported problem. It is in your, and your company's, best interest to ensure you fully understand FDA's inspection procedures in advance of any visits.
When you are faced with an inspection:
Upon arriving at your plant, the inspector will present their credentials and "Notice of Inspection."
You should plan to have a knowledgeable person at your company (such as production or plant manager) accompany the inspector at all times. Do not hesitate to ask questions!
Often, the inspector will examine your production process, collect samples, and look at (or ask for) particular records or documentation.
After the investigation is completed, the inspector will share any significant findings and concerns with your management and will leave a written report. If you can make any corrective actions or procedural changes while the inspector is present, you should do so.
* We recommend you contact FDA directly to gain a full understanding of what is required by you and on what you should expect when faced with an inspection.
How do you ensure you are ready for an inspection and where do you start?
Whether you are a new company performing labeling system validation for the first time, or a long-established manufacturing company who is experiencing changes within your labeling system, there are a few options to work through IQ OQ PQ testing documentation and validation.
Leverage in-house personnel. This can be time-consuming and overwhelming if you don't know where to start or what is expected for validation.
Hire an independent validation services company. This can be expensive and may require allowing someone to come onsite and navigate within your internal processes and systems.
The least burdensome approach to validation for labeling systems is to work with your labeling system provider. TEKLYNX offers a Validation Accelerator Pack (VAP) which is comprised of valuable templates that outline the comprehensive list of necessary acceptance criteria, testing instructions, expected results, and worksheets for documentation of actual results of testing from the validation team. The TEKLYNX VAP provides medical device manufacturers, pharmaceutical, and life science companies a tool to simplify and accelerate labeling system validation documentation and management.
TEKLYNX customers in pharmaceuticals, life sciences, and medical device manufacturing often need a label traceability solution that helps them comply with 21 CFR Part 11. LABEL ARCHIVE label traceability software from TEKLYNX enables electronic signatures, provides version control, and offers visibility into the design, approval, and printing of a label. To build on these features while also allowing for centralization and standardization of labeling across the enterprise and all locations, companies turn to TEKLYNX CENTRAL enterprise label management solution for maximized control, automation, and compliance.
Because of the popularity and necessity of these label management applications in the industries that require software validation, the TEKLYNX VAP is available for purchase with CODESOFT + LABEL ARCHIVE or TEKLYNX CENTRAL labeling applications and is developed to dramatically accelerate validation of labeling system processes, saving weeks (if not months) of time and resources. TEKLYNX is here to help.
About Nick
Nick Recht is the Sales Manager for the Americas region at TEKLYNX RFID and barcode label solution provider. He leverages his passion for using technology to add value to businesses and his 14 years of AIDC experience to help organizations of all sizes barcode better. When he is not working, he is driving one of his daughters to a practice of some sort or doing a project around the house.
Subscribe to The Human Readable blog