How Top Manufacturers Overcame Labeling Challenges with TEKLYNX
BY: DOUG NIEMEYER / DATE: 07/28/2020 / TOPICS: MANUFACTURING, ENTERPRISE LABEL MANAGEMENT
Manufacturers around the globe have many responsibilities when it comes to labeling. Dealing with rapidly changing customer demands while operational headcount is down, manufacturers also contend with inefficient labeling processes and human errors. To help them solve these labeling challenges, savvy manufacturers use TEKLYNX software to keep labeling running smoothly so they can focus on more strategic projects.
For over 30 years, our biggest accomplishments at TEKLYNX continue to be in the relationships we have built over time and the continuous improvement of our customers' labeling environments. Throughout our company's history, we have helped countless users identify and overcome labeling challenges in their manufacturing facilities. Within this blog post, we will showcase how three of our customers overcame labeling challenges in manufacturing with TEKLYNX print automation software, SENTINEL.
1.Flex-Strut Labeling Challenges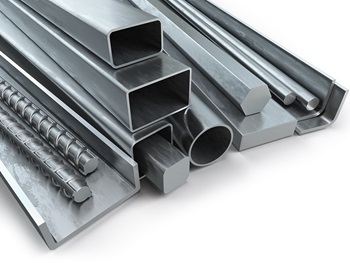 Flex-Strut Inc. is a US-based manufacturer of metal strut channel framing systems as well as a variety of metal fittings, pipe clamps, brackets, braces, fasteners, strut nuts, and hardware.
Over time, customer demand caused Flex-Strut to look into print automation in order to improve workflow and consistency throughout their production facility. Specifically, the company sought to improve label consistency as its current labeling operation included manual steps that exposed the company to labeling inconsistencies. Because its current labeling system relied on production operators to manually update the customer purchase order number, product weight, product quantity, and other details, printed labels were vulnerable to inaccuracies due to human error.
How SENTINEL Helped Flex-Strut Overcome Their Labeling Challenges
Flex-Strut Inc.'s successful implementation of SENTINEL and CODESOFT positioned them to gain efficiencies and control of their labeling process. The addition of print automation increased Flex-Strut Inc.'s labeling accuracy by 25%. The company was also able to eliminate labeling bottlenecks, resulting in a 100% increase in label printing speed.
"Prior to our SENTINEL implementation, we would produce and update each label for every sales order we processed and the process itself would take longer than actually entering the sales order in our system," commented Kakavros. "SENTINEL enables us to use our ERP system to print labels, which means labeling is no longer a bottleneck."
To read the full story on Flex-Strut, download the case study here.
2. Owens Corning Labeling Challenges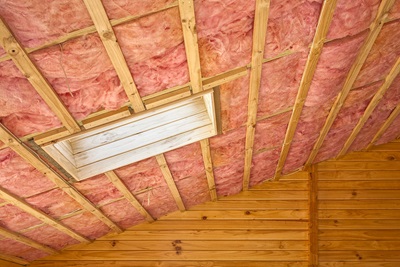 A global manufacturer of building materials and composites since 1938, Owens Corning has over 15,000 employees and 65 plants across the world. Specific labels are required for all products manufactured by the company, which includes roofing shingles and PINK insulation along with fiberglass composites for numerous industries.
Owens Corning's previous process required intensive custom development to SAP so, labels could be generated from the system. The process had limited flexibility and the company was unable to quickly adapt to customer requests for label format or content modifications. Owens Corning's IT staff spent inordinate amounts of time updating SAP's code to address label template changes or configure a new printer. In addition, users were printing local versions of label templates directly from CODESOFT, which resulted in variance between labels generated from different plants.
How SENTINEL Helped Owens Corning Overcome Their Labeling Challenges
The printing automation features of SENTINEL allowed labels to be generated automatically from SAP, eliminating unnecessary manual processes. Owens Corning quickly adapted to customer requests and easily made changes to label templates in CODESOFT. The appropriate data can now be pulled from the system without excessive custom development, and staff are confident that the correct version is printed with accurate product information. Since implementing SENTINEL, Owens Corning has seen a 75% reduction in development time and associated costs.
To read the full story on Owens Corning, download the case study here.
3. LSI Industries Labeling Challenges

LSI Industries Inc. is a US-based world-class lighting, graphics, and technology manufacturer that provides innovative solutions to commercial, industrial, and multi-site retail customers throughout North and Latin America.
LSI Industries Inc. was looking for a labeling software solution that could integrate with its existing JD Edwards Enterprise Resource Planning (ERP) System while addressing its growing labeling complexities. Specifically, the LSI Lighting Division had the need to:
Manage a vast number of independent label files
Efficiently support a multi-user environment
Provide product traceability
Print labels from multiple locations
Proactively manage product safety
Comply with international shipping requirements


How SENTINEL Helped LSI Industries Overcome Their Labeling Challenges
By integrating CODESOFT and SENTINEL with LSI Lighting Division's existing ERP system, they were able to eliminate 6,000 static label files, reduce ongoing label file maintenance by 80%, and process time from days to minutes. While the implementation of CODESOFT and SENTINEL led to a number of tangible benefits for the company, the benefits extend beyond implementing best-in-class products. "It's the people behind the TEKLYNX products that continue to make the difference for LSI Industries Inc. The personal relationships established through product implementation are invaluable," stated Tom Cantrell, Manager of Product and Manufacturing Support at LSI Industries Inc.
To read the full story on LSI Industries Inc., download the case study here.
If you're ready to remove labeling challenges in your manufacturing facility, set up a free consultation with us today!

About Doug
Doug Niemeyer is the President & General Manager at TEKLYNX Americas. He leverages his 25+ years of sales & marketing experience in technology and leadership to help grow the business. His passion for leadership, insatiable curiosity, and competitive spirit help to drive success, encourage progress and development while ensuring teams hold positive customer experiences in the highest regard, all with the purpose of helping companies barcode better. When he is not working you can find him in a gym, on a field or golf course playing or coaching.
Subscribe to The Human Readable blog