Enacting Efficient Processes to Prevent Labeling Related Recalls
BY: JENNA WAGNER / DATE: 08/07/2020 / TOPICS: LABEL TRACEABILITY, PRINT AUTOMATION, REGULATORY COMPLIANCE
One of manufacturing's biggest fears is a product recall - not only because of the potential for bad PR, but because of the wasted product, money, time, and potential safety risks for the users of their products. Because of this, many manufacturers try to implement rigorous quality measures for the products they make; but what about ensuring that those quality products don't get recalled due to bad labels? And if bad product does go out, how are you able to leverage your labeling solution to help identify which products need to be removed from the supply chain? With the right labeling processes in place, you can save money, time, and sanity.
Processes to Help Prevent Labeling Related Recalls:
Enabling role-based access to your labeling software
Establishing role-based user permissions throughout your labeling environment can significantly decrease errors and ensure your process is always running smoothly and efficiently to prevent labeling related recalls. Many industries are regulated to enforce labeling workflows and ensure that the same process is followed every time a label is generated. Implement a software that allows administrators to easily create and maintain user groups and establish permissions to control access.
For example, designating a design-only user who has access to edit the label designs, but is not enabled to print. And designating a print-user who only has access to print labels and will not have editing access on the label templates. This process significantly reduces the risk of labels getting edited unintentionally and bad labels entering your production environment as a result.
Leverage network licensing for multi-user labeling environments
We often find that when companies add on users in their labeling environment, they typically install single-user licenses on the new machines that will be in use. This leads to disparity across your labeling environment and creates risk for varying label files on production machines and uncertainty on which file is current. Network licensing for multi-user environments can reduce the risk of labeling related recalls.

Utilizing network licensing instead of single user installations allows for easy label file sharing while standardizing access by a team. A network license allows you to manage labeling software users at multiple locations from one central IT office, replacing the need to manage single-user labeling software locally on every computer. This means spending more time on higher importance projects instead of spending time managing local installations.
Network licenses enable greater flexibility by allowing the license administrator to easily activate and deactivate licenses as needed. If your locations are all on the same network, you can still use one network license for all locations.
Enforce a secure label approval process
Businesses that are in highly regulated industries benefit from having secure label approval processes in place to reduce the risk associated with unapproved labels entering production. Implementing a label approval module that allows you to approve label designs using electronic signatures helps you to meet industry mandates, such as CFR 21 Part 11, that require label security and traceability and ensures that only approved labels get printed. Greater security and traceability are key to preventing labeling recalls.
By implementing label security and traceability software, you can establish permissions to control access to all your label files, implement a multi-stage electronic approval process, and keep record of changes, comments, revisions, and print history for every label in any industry.
Leverage centralized label management
To easily share and approve labels across multiple locations to prevent labeling recalls, leverage a centralized label management system. For companies that have multiple locations, stringent labeling requirements, and a lean IT staff, a browser-based label printing system can simplify labeling across all locations. Local installations are eliminated, and authorized users log into webpage to print labels from anywhere.
A centralized label management system can also help prevent labeling related recalls with audit trails that track the who, what, where, and when for each print job, including specific variable data for each job. Information is tracked throughout a label's life cycle, from creation and modification to deletion. A controlled environment provides the security you need to ensure accuracy. Defined business processes can be enforced at every level, restricting access to only the printers, compliant labels, and tasks a user needs to perform their job.
Automating printing from your business system
In any environment, especially when trying to prevent labeling recalls, it's important to remove manual data entry wherever possible. Automating label printing from your business system can lead to simplified use and maintenance, improved ROI on existing systems, and increased efficiency and accuracy through automation.
When your system is configured to pull variable data into a single label template, it simplifies the management of label files for administrators by reducing the number of files that are stored in the system. This also improves accuracy of label data and can prevent labeling related recalls, because the information is pulled directly from other business systems rather than manually entered.
Integration can help increase efficiency, improve accuracy and prevent labeling recalls by enabling organizations to automate various aspects of their labeling process. A print job can be automatically triggered through system activity like entering an order or initiating a production run.
Labeling solutions can help if a product is needed to be recalled due to safety risks to the user to identify what went wrong and if it was due to labeling.
Case Study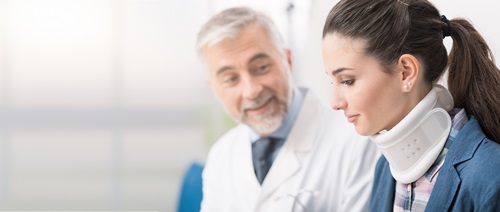 Aspen Medical Products is the leading designer, developer, and marketer of upper and lower spinal orthotics in the healthcare industry. They struggled in their labeling environment with improving label control and support for their global user base, their need to reduce manual label data entry, and compliance with medical device manufacturer labeling regulations. They needed a solution that could improve their ability to meet the vast and ever-changing medical device compliance standards, such as US FDA's 21 CFR Part 11.
Aspen collaborated with the enterprise label management experts at TEKLYNX to determine that browser-based, integrated label management system TEKLYNX CENTRAL CFR would meet their labeling requirements while delivering on the company's desire to have a standalone labeling system that could be integrated with its current ERP system as well as any ERP system the company might transition to in the future.
With TEKLYNX CENTRAL CFR implemented, Aspen Medical Products can centrally control labels and make changes without disruption to print users globally, their labeling automation improved their labeling accuracy, and the regulatory compliance component improves their ability to comply with labeling regulations.
Are you looking to prevent labeling recalls and introduce processes to keep your business as efficient and compliant as possible?
About Jenna
Jenna Wagner, Global Marketing Director, is a successful strategic marketing executive with over 20 years of marketing experience in software technology and consulting services. She is a creative, dynamic, results-driven leader who possesses a passion for developing her teams. She leverages her deep understanding of the solutions and industries she serves to deliver impactful customer value throughout the global supply chain to help organizations barcode better.
Subscribe to The Human Readable blog