Barcode Label Printing Software for Start-Ups
BY: JENNA WAGNER / DATE: 09/19/2019 / TOPICS: LABEL DESIGN
Every business has a unique barcode labeling environment and requires specific technology tailored to its needs. When you have a start-up, it's important to take into consideration what barcode label printing software can easily integrate with your current system and its often-simplistic needs.
TEKLYNX barcode label software solutions are designed to grow with your business - as your business needs evolve, you can easily transition to TEKLYNX enterprise label management solutions. Get a quick product recommendation with our interactive product selector tool.
Ease of Use
Starting a new business is challenging in and of itself. When your business is brand new and less complex, your barcode label printing software should reflect that. It should be easy enough for everyone to use and intuitive enough to work with your current business system.
Ease of use means less to worry about!
Built-in Features You Didn't Know You Needed
Sometimes you don't know you need something until you have to live without it. Having built-in software features that allow you to use the product the day you bought it can speed up your processes, remove manual steps that waste time, and get you on your feet faster. Helpful wizards built into the software help get you labeling quickly, and can be used for everything from selecting a printer, to database setup, to 2D barcode configuration – all in a straightforward process. Having a feature-rich barcode labeling software allows you to get more value upfront, and turning a profit faster.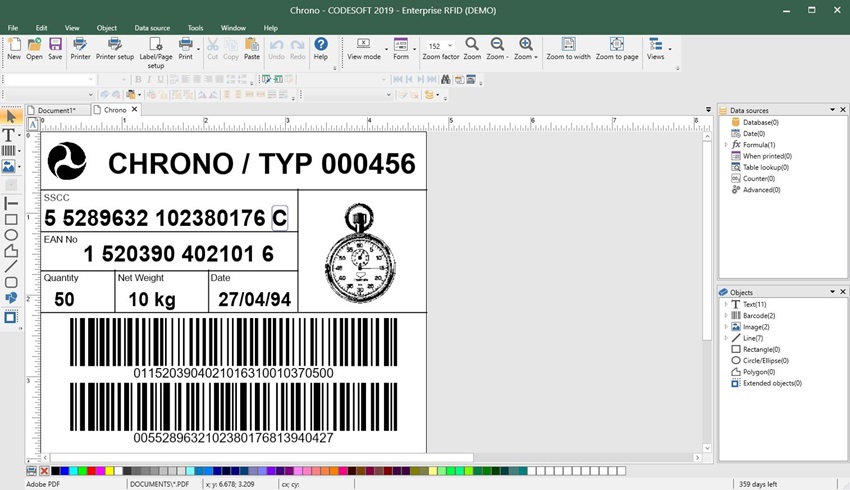 Familiar Interface
Having an interface that everyone is already comfortable using, similar to Microsoft Office, will make the transition to barcode label printing software a breeze. As is the case with a lot of start-ups, everyone involved in labeling wears multiple hats and you must be flexible in your position. You skip the part of figuring out an unfamiliar application and can spend more time growing and cultivating your new business.
In a less complex environment, it's helpful to have a label design software that's simple to install and easy to use. A familiar interface and helpful wizards make for a seamless transition to your first barcode label printing software.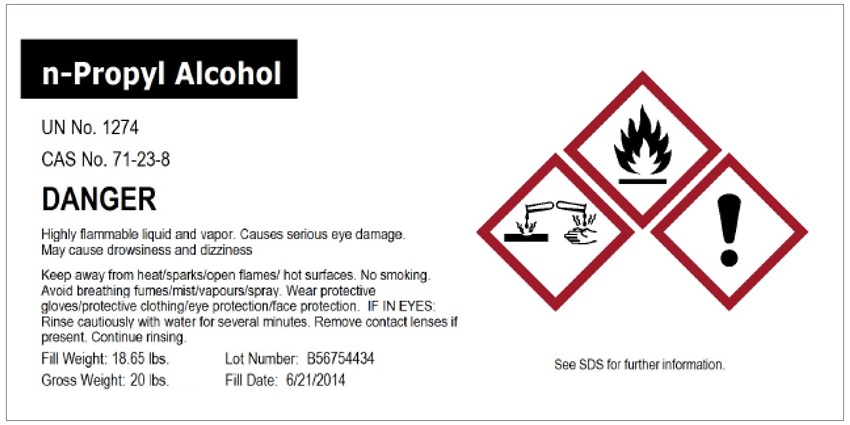 Use case: barcode label printing software for start-ups
A chemical start-up company in New Hampshire, BeanTown Chemical, needed a barcode labeling system that could accommodate 7,000 products with 5,500 unique chemicals. Founded in 2014, BeanTown Chemical needed a system that could easily transfer information from its location in New Hampshire to its new facility opening in China in 2015. BeanTown Chemical's first label printing solution had to meet all these goals while complying with Globally Harmonized System of Classification and Labeling of Chemicals (GHS) standards that the US Government mandated as of June 1, 2015. BeanTown Chemical needed an entirely new barcode labeling printing software that would comply with GHS standards while also being affordable and easy to use.
BeanTown Chemical decided on CODESOFT barcode label printing software from TEKLYNX because of its affordability and features. They even discovered features they didn't know they needed, like the ability to print shipping labels that meet requirements for labeling chemicals in transit.
With its implementation of CODESOFT, BeanTown Chemical was able to successfully implement their first barcode label printing software as a start-up, all while staying within their budget and meeting labeling regulations. Read the full case study.
Let TEKLYNX Assess Your Needs and Get You Started
Whatever your business size, TEKLYNX has the ability to grow with you and provide solutions for all labeling complexities and needs.
About Jenna
Jenna Wagner, Global Marketing Director, is a successful strategic marketing executive with over 20 years of marketing experience in software technology and consulting services. She is a creative, dynamic, results-driven leader who possesses a passion for developing her teams. She leverages her deep understanding of the solutions and industries she serves to deliver impactful customer value throughout the global supply chain to help organizations barcode better.
Subscribe to The Human Readable blog