How Custom Label Printing Forms Create Your Ideal Printing Process
BY: TRAVIS WAYNE / DATE: 07/09/2019 / TOPICS: MANUFACTURING, SHIPPING & RECEIVING, AUTOMOTIVE, CHEMICAL, HEALTHCARE, LABEL DESIGN, PRINT AUTOMATION, LABEL TRACEABILITY
We all know the saying, "You can't have your cake and eat it too." I am here to tell you that with TEKLYNX 2019 and newer products, it will feel like you can! Prior to TEKLYNX 2019 products, customization within the label printing forms was not possible. In previous versions, the print form layout was not editable, but with the enhancements we've provided, you now can have custom label printing forms to create your ideal printing process.
Driven by customer feedback from our global install base, LABELVIEW and CODESOFT versions 2019 and newer include our new Form Editor and updated Form Designer to enable efficient custom label printing. I'll show you how these customizable additions will help you create a better print solution for you and your company.
First up, Form Designer - Separate the label design process from the label printing process to create an efficient printing solution & reduce errors.
Form Designer is a tool that is accessible without having to launch LABELVIEW or CODESOFT, which helps enforce user roles within your team. For example, those who create labels and forms won't have to worry about their work being changed. This eliminates steps for your print users while simultaneously lessening the stress for those who take time to create the label printing forms. Below is a quick peek at what Form Designer can do for you to help you barcode better: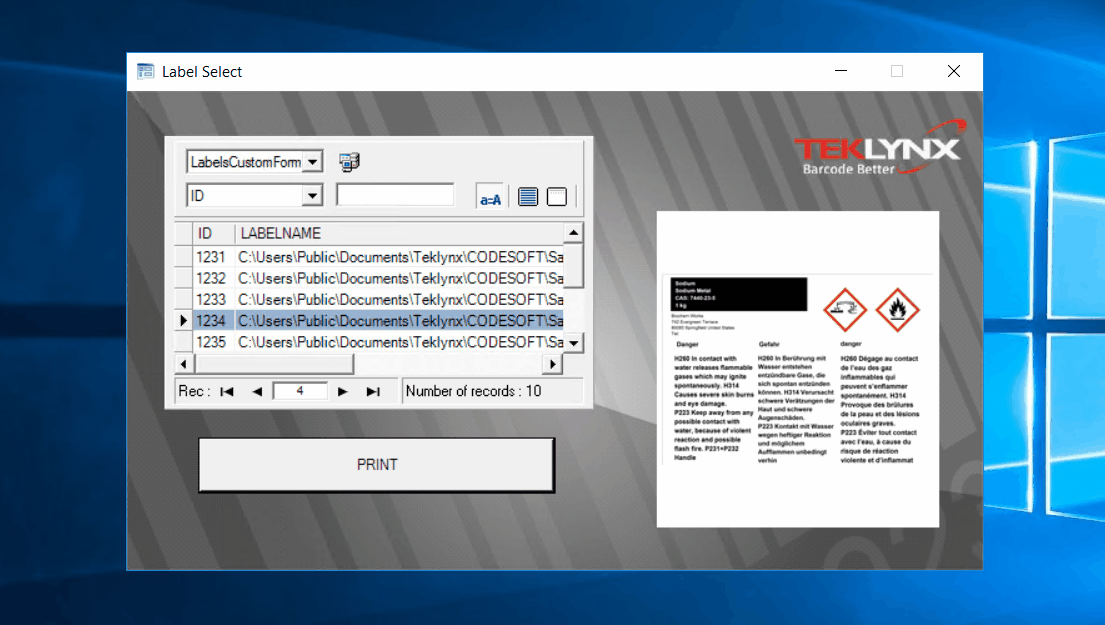 Now for Form Editor - Organize print time data entry & enforce your ideal printing process.
Form Designer and Form Editor are similar in the way they allow you to design your ideal printing process, label print form with print time data entry fields and is built within the label designer itself, which allows you to work in a familiar spot. This feature allows you to enforce data entry rules for your print users so that data is formatted correctly 100% of the time. Use Form Editor to add drop-down menus, incrementing value fields, sliders, date pickers, radio buttons, and more. Below is an example of a label using a customized print form: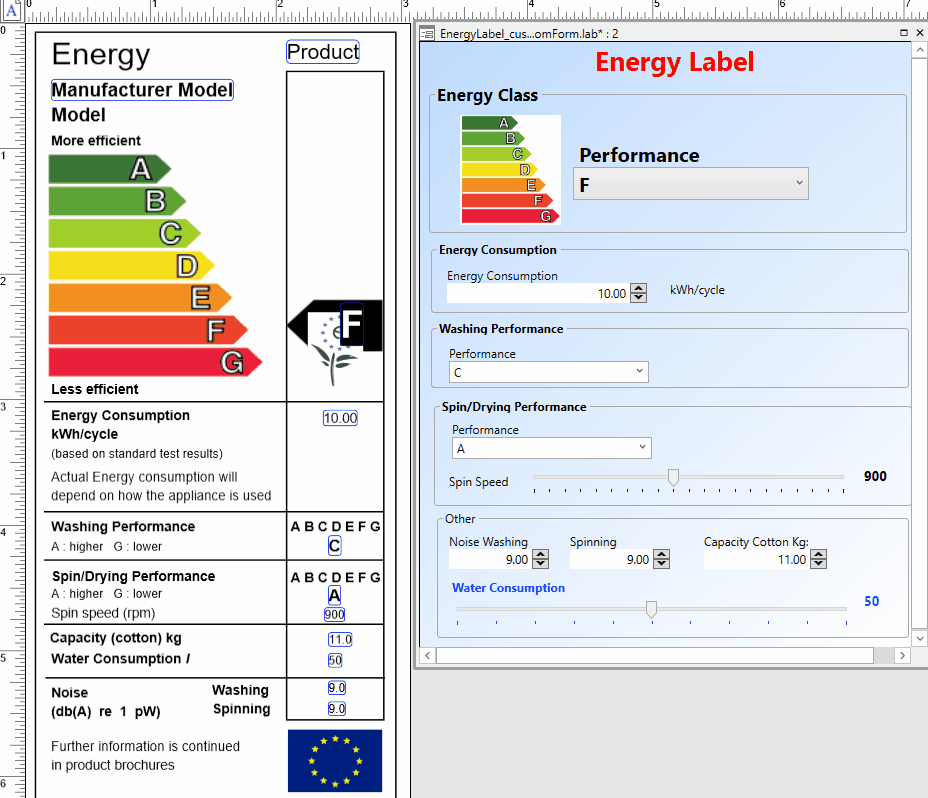 We know that every company is different, which is why we design our label design products to give you the control to develop your ideal printing process. LABELVIEW and CODESOFT are designed to support what's behind the barcode; designed to support you.
To learn more about how Form Designer and Form Editor can benefit your company and help you barcode better, get in touch with us.
Free 30-day trial of LABELVIEW
About Travis
Travis Wayne is the Product Manager at TEKLYNX. Travis applies his 20+ years of IT and health sciences experience to empower businesses to streamline operations and barcode better by applying software and technology. He works to continually improve TEKLYNX' strategic planning, product and project management principles, and cross-functional communications. When not working, he enjoys many outdoor activities with his wife and two children.
Subscribe to The Human Readable blog