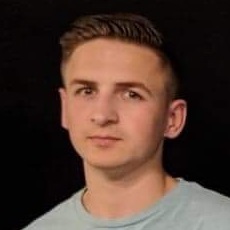 FDA Packaging & Labeling Guidelines for CBD Companies: Best Practices
BY: DAVID FREUDENBERG, ANANDA HEMP / DATE: 03/30/2021 / TOPICS: CANNABIS, LABEL DESIGN, REGULATORY COMPLIANCE
The 2018 farm bill was signed into law by Donald Trump. It legalized hemp-derived cannabidiol (CBD) products for industrial use, and they are now treated as an agricultural commodity. This big step has led a lot of companies to bring CBD products into the market in the health and wellbeing industry. Reports show that the global cannabidiol market is expected to grow at a compound annual growth rate of 21.2% from 2021 to 2028. Regulation is definitely the next step to take as hemp products are taking the world by storm.
REQUEST LABEL SECURITY & TRACEABILITY DEMO
The Food and Drug Administration (FDA) has the authority to regulate all products containing cannabis or cannabis-derived compounds under the Food, Drug, and Cosmetic (FD&C) Act and section 351 of the Public Health Service Act (PHS Act). This means that products containing CBD are subject to the same packaging and labeling requirements (among other things) as any other FDA-regulated products.
CBD Labeling Errors and Consequences
Due to the minimal information available about the FDA's regulations, most CBD companies are struggling to adhere to the packaging and labeling guidelines. CBD products are often mislabeled; they may contain either significantly more or less CBD than indicated. This is a concern as it may be a threat to customer safety. A CBD product with more than 0.3% THC (delta-9-tetrahydrocannabinol - the main intoxicating ingredient in cannabis) is considered to be over the accepted amount according to FDA guidelines. Bodies respond to CBD differently, so consumers must be well-informed about the product they will be using. This is the reason why CBD packaging and labels are very important before the FDA can consider a product permissible in the CBD market. Besides, you wouldn't want the FDA to send you letters regarding all these while your CBD business is up and running.
Tackling Basic FDA Packaging and Labeling Guidelines for CBD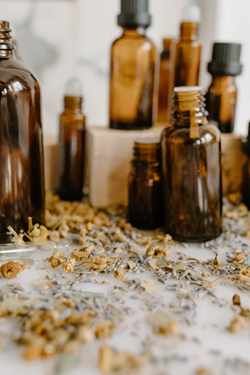 As consumers look through CBD product labels, they may come across words like "natural" and "organic," or they may see big hemp right off the label. While these may attract customers to purchase CBD products, labels like this are often misleading and lacking appropriate details compliant to FDA's CBD packaging guidelines and FDA CBD labeling requirements.
Know the Basics (Farm Bill, the FD&C Act, CSA)
For starters, CBD manufacturers must know the basics of complying with the laws in each state. It may be true that the industrial use for CBD is new and that the regulations around it may still be vague, but different laws provide the basic must-knows. This includes the 2018 Farm Bill, the FD&C Act, and the Controlled Substances Act (CSA).
"It depends, among other things, on the intended use of the product and how it is labeled and marketed. Even if a CBD product meets the definition of 'hemp' under the 2018 Farm Bill, it still must comply with all other applicable laws, including the FD&C Act," according to the FDA site.
Aside from this, FDA has its general guidelines for all products it regulates. This is definitely the safest way to ensure your CBD product labeling and packaging adhere to FDA guidelines.
CBD labels must include:
Product information/Identity Statement – This identifies your product and defines its purpose. Will it serve as oil, dietary supplement, etc.?
Net quantity of contents – This gives your consumers information regarding how much of the product is in the bottle/package.
Ingredient statement – Business owners are expected to make an ingredient list for everything they used in making the product.
Responsibility statement – This part of the label states the company's name, address, phone number, and product development details like where the products were tested.
Nutrition labeling – This contains required information about a product's nutrient content.
TEKLYNX label design software solutions help companies meet state, federal, and international cannabis labeling regulations and emerging standards. Learn more.
Best Practices to Adhere to FDA Labeling Guidelines for CBD Products
The importance of properly following CBD labeling regulations and packaging guidelines is already established. Knowing the best way to adhere to these guidelines is the next step for CBD business owners to ensure a hassle-free and safe service to consumers in the CBD market.
Specify
Aside from providing the required information, it is important to be specific about things such as the CBD product's purity, quantity, and the accurate amount of THC your product contains. You must also indicate in the CBD product labeling whether your CBD is a full spectrum (contains small amounts of all components of the cannabis plant and may have trace amounts of THC), broad-spectrum (does not contain THC but has other components of the cannabis plant), or isolate (contains no other compounds found in cannabis except for the CBD itself). Companies must also answer the question: Are my CBD products food or supplement? From there, you can safely determine the best way to meet the CBD label requirements according to the FDA. They have specific sets of guidelines for food and supplement. This gives your consumer the ability to make informed decisions about their purchases through your accurate labeling information.
Make Truthful Claims
As of the moment, the FDA hasn't approved CBD to treat any disease or medical condition except for one cannabis-derived and three cannabis-related drug products. However, these products require advice from a healthcare provider before use. There may be some manufacturers who claim that cannabis extract products can help relieve pain, prevent diabetes, control anxiety and depression, improve heart health, etc., but there is still no legitimate approval of this from the FDA. These manufacturers can use the following disclaimer on their labels: "This statement has not been evaluated by the Food and Drug Administration. This product is not intended to diagnose, treat, cure, or prevent any disease." CBD companies are not to make false therapeutic claims and must stay true to what their products do for consumers. Labels must not be false or misleading and must contain all the required information indicated in FDA regulations.
Pack for Product Quality and Safety
According to the Code of Federal Regulations Title 21 of the FDA, these are the requirements in holding components, dietary supplements, product packaging, and labels:
Manufacturers are expected to make packaging able to hold components in appropriate conditions of temperature, humidity, and light so that the identity, purity, strength, and composition are not affected.
Make sure that the product is held under appropriate conditions wherein the packaging and labels are not adversely affected.
Packaging must be in conditions that ensure no mixup, contamination, or deterioration of components, dietary supplements, packaging, and labels.
Manufacturers are required to include an e-signature on their product labels.
Most of the first hemp products were marketed through CBD oil. but as the industry grows, more and more products are now infused with CBD.
The suggested packaging for CBD oil products is airtight, colored (green, blue, amber) glass jars and bottles, with child-resistant caps. This is because glasses don't absorb oils, and colors help ensure that the products are prevented from deterioration caused by UV rays or light. Child-resistant caps are for preventing accidental use or ingestion of the product.

CBD supplements are packed as tablets, capsules, gummies, and soft gels, requiring glass and plastic jars and some other conventional packaging.

CBD snacks and beverages are packaged using cans, pouches, bottles, and jars.

The type of packaging your CBD products require may vary by state, so it is best to check state regulations regarding this as well.
Conclusion
We are now facing an exciting time in the hemp industry. More and more companies are getting into the business of industrializing CBD. These products range from full spectrum CBD oil for sale to beverages, snacks, and even skincare in the food, drug, and cosmetic market. If you want to get into the CBD game, you must know exactly what your product is and follow the Food and Drug Administration guidelines for a smooth and hassle-free venture.
About Ananda Hemp
A pioneer in the hemp industry, Ananda Hemp is a Kentucky-based premium brand of CBD products. As a seed-to-shelf brand, the company processes all-natural hemp materials and turns them into nutraceutical products that promote health and wellness.
Subscribe to The Human Readable blog