Free Infographic on cannabis labeling control
Your cannabis labeling system should allow for full control and flexibility, from seed to sale.
In this infographic, we'll show you how implementing labeling best practices across the cannabis supply chain will help you gain control and streamline your seed to sale labeling processes.
Click here to download the full PDF version with more tips and tricks!
Free Infographic to gain labeling control from seed to sale: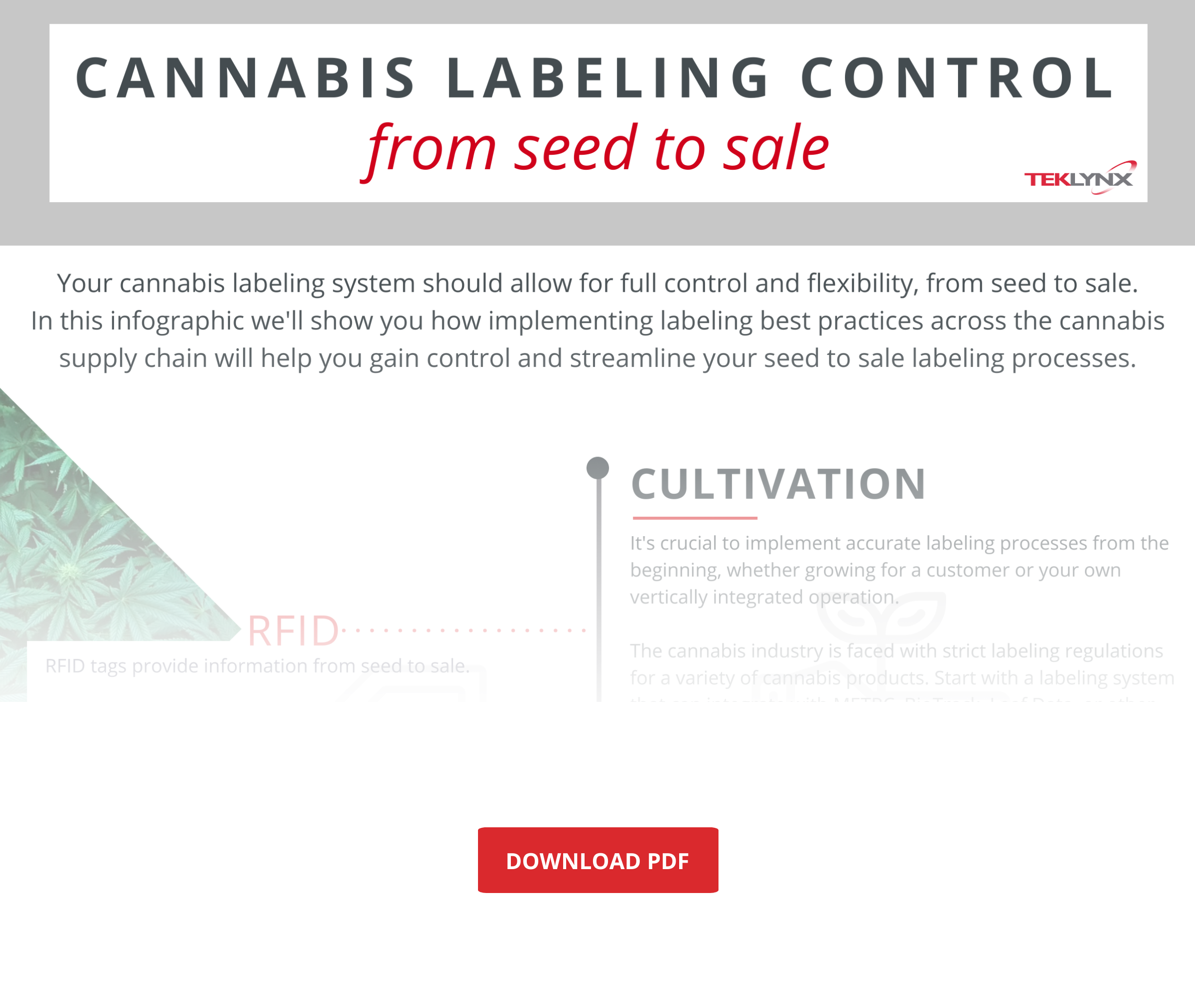 Get in touch with TEKLYNX
With over 30 years of experience implementing efficient barcode labeling systems, TEKLYNX is here to help with yours. Take a shortcut to success by leveraging our expertise to implement best practices in your labeling environment.
Fill out the short form below, and we'll reach out to you soon.
© Copyright 2023 Teklynx Newco SAS. All Rights Reserved.