Date: 06/29/2022 / Category: Awards
For the sixth year in a row, TEKLYNX was named one of the 2022 Best Places to Work by the Milwaukee Business Journal.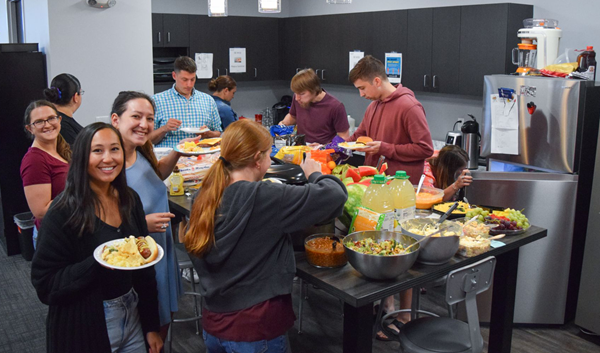 "At TEKLYNX, our people are our most important resource," said Doug Niemeyer, President & General Manager at TEKLYNX Americas. "We prioritize keeping our employees healthy, happy, and engaged – ping pong games, cookouts, happy hours, flexible work arrangements, bonus paid time off, donation matching, mentorship, and much more."
This year's Best Places to Work Awards program drew about 125 nominations from Milwaukee-based companies, from those on the "micro" end with fewer than 25 employees up to those in the "extra-large" category with more than 200 workers. Regardless of size, all participating companies needed to have a large percentage of employees complete an online survey where they can express their job satisfaction and score their employer on a variety of attributes.
Employee scores were measured on how favorably they responded to questions in core areas including personal engagement, communication and resources, teamwork, retention, alignment with goals, trust with co-workers and senior leaders, manager effectiveness, job satisfaction, and more. The Milwaukee Business Journal then selected winners based on highest scores in each size category.
TEKLYNX Americas' fun work environment, professional growth and career development opportunities, and employees feeling valued by senior leaders earned TEKLYNX a top spot on this renowned list.
"I wish that we could find ways to spread the positive and supportive vibes we have at this office in every office in the world. My experience has been absolutely nothing but phenomenal," explained a TEKLYNX employee in the online survey.
Learn more about TEKLYNX career opportunities and what employees have to say.