TEKLYNX CUSTOMER SUPPORT IS SIMPLE: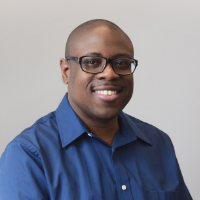 "Javell is a Rock Star! Javell spoke slowly and clearly, was patient and thorough, and described simply in layman's terms but never made me feel subpar. I was very impressed! I am not an IT person and I usually dread calling tech support for any software. Thank you TEKLYNX" - Sonya Morrison, Dot It
"Emily was very helpful and professional. Took control of my issue and made sure it was fixed and I was back up and working in no time. 5/5 would recommend!" - Jeremy Kimbrell, Collins Aerospace
"Javell diagnosed our problem and walked me through how to fix it within 3 minutes. That is the kind of support you dream about. He made it so quick and easy." - Brad Pikcilingis, Candy Kraft Candies
"TEKLYNX does an AMAZING job at providing a comprehensive, efficient, and user-friendly interface. The various wizards that help you complete your label making tasks are the best and make the design process incredibly straight-forward. Having used a similar software before I did have a slight advantage, but I found this software easier to use than the software I had been previously using. Even being familiar with the other software, I still often found myself having several issues and getting extremely frustrated. With TEKLYNX, I felt like I had been using it for years from the second I opened the program. I fully intend to continue with TEKLYNX past the trial period." - Nick Pierce, ProTerp Manufacturing
"It's very hard to find customer service that actually focuses on the issue at hand. Nicole is a good listener and after I finished explaining my issue, she very politely answered my question with no hesitation." - Byron Calvo, Canada Colors & Chemical, LTD
"Three questions and it was done. We are ordering another LABELVIEW license tomorrow. Best customer service in the industry." - TEKLYNX End User
TEKLYNX CUSTOMER SUPPORT IS FAST:
"Scott was very quick and thorough and was able to solve the problem very quickly for us. This is very much appreciated because with many support calls we wait a long time for help." - W. Mierzwinski, Bench Dogs
"Chris knew what the problem was before he even connected to the PC. We completed our call in under 5 minutes." - Daniel Greco, SupplyOne
"Chris was fast and knew exactly what to look for during troubleshooting. He did not interrupt. He was calm and patient. He did not have a rude tone and was rather friendly. He made the experience smooth and successful. I like Chris!" - Lizzi Neylon, Dignity Health
"Javell was very knowledgeable and eager to help! He helped solve an issue we have been working on for two months in 20 minutes." - Judd Boydston, O&M Halyard
"Within a few minutes, and I literally mean a few, Robert had the issue fixed. GREAT customer service. He took control of the situation and made us feel at ease immediately. Very professional." - Charley Boley, US Cold Storage
TEKLYNX CUSTOMER SUPPORT IS HERE TO HELP:
"Nicole went above and beyond to help make this transition seamless for the customer. I was inspired by the ease of the process she explained to me. She never showed any dissatisfaction in her voice at all." - Lisa West-McGee, Brady Corp
"Conner was very helpful. He made sure that all my questions were answered before ending the service call. He is an excellent example of great Customer Service." - Abraham Villegas, Felbro
"Hung up the phone and said, "I love it when people are good at their jobs." Javell recognized my issue by listening well. He then walked me through the solution within minutes and was friendly and professional." - Daley Byles, FK Group
"Shawn is an outstanding example of the highest level of customer focus/service that a company can provide. He is extremely knowledgeable about the TEKLYNX products and was able to provide a complete solution for our team. He showed me tips and tricks about the LABELVIEW software and provided excellent support getting my printer connected to the software. I could not ask for a higher level of customer service. Thank you, Shawn, and the entire TEKLYNX team!" - Stephanie Loehr, Genewiz
"My support calls are always solved - something that isn't always the case elsewhere!" - Mark Pickford, Pal Solutions
"Their Help Desk should be the gold standard for all help desks." - Ron Dean, Brooks Feeds
"I would hope to get her Carly on the phone every time. Fantastic support, from the owner of a support company. Well done." - James Rocker, Nerds That Care
"We worked together to solve the issue. Customer service these days seems to be a formality and I often have horrible experiences. My experience with TEKLYNX was positive and Nicholas should be thanked for that." - J Chavez, Relmwest
"I am very impressed with the service I received from multiple people over the last few days. Very knowledgeable, like they were sitting next to me seeing my screen. Very friendly too!" - Alisha Wilmoth, Syngenta
"Tony was more than helpful. I was blown away with his knowledge and skill. Even when the customer had a trust problem with the server, that had nothing to do with the TEKLYNX software, he was helpful. He stayed on the phone until we were sure the problem was solved. Honestly, by far, the best customer support I have ever seen." - Kyle Phillips, Advantage Marking and Labeling
TEKLYNX CUSTOMER SUPPORT CARES: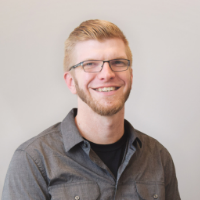 "Chris is a wealth of knowledge. He explained everything in detail, and educated me on many functions of LABELVIEW. Besides being very friendly and professional, Chris took the time to explain things in great detail. I never felt rushed, and he offered assistance in areas that I wasn't aware of. Because of Chris, our printing experiences will be greatly enhanced." - Jerry Astudillo, Liberty Label, Inc.
"Chris always remembers when I call in regardless of if it's an old case or a new one. He always has a great attitude and is easy to work with!" - Alex Di Clemente, Met Speed Label
"Connor definitely went above and beyond for me today. I am very grateful for the help he gave today in getting my system back up and running. You have a wonderful employee!" - Jennifer Thacker, Miami Valley Vending
"Emily was helpful on the phone. I knew she was giving 100% effort in helping answer my questions. She was professional and a joy to talk to! She made me feel, as a customer, I was important and did everything she could to help me! Thank You Emily!" - Amber Shepherd, McElheney Locksmiths, Inc.
"Sean is a true professional, but he also cares. Numerous times over the last several years he has stepped up to the plate to bat for us. His knowledge of the products is impeccable & not sure we could perform as well without his patient and professional help." - Kim Gilmore, Technologies Plus, Inc.
"I want to emphasize how thankful we are to TEKLYNX for helping with our recent issue. Our company uses CODESOFT and LABELVIEW and we highly recommend these products. Even if other companies offer similar products, they do not offer the unparalleled customer service and technical support like TEKLYNX." - Stephanie Loehr, Genewiz
"Thank you for having support staff that cares, is knowledgeable and that are available! This proves to me how much your company believes in customer care and I will be spreading the word about your products. Great job!" - Jason Cantrell, Kasai Group
"Nicole was on top of her game. She was very knowledgeable, answering all questions and giving helpful information. Nicole was friendly and sincere. It was a pleasure speaking with her. Nicole went above and beyond in assisting my request. She's a great asset to have on your team." - Adrian Davis, APExpress